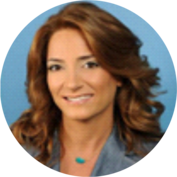 Case Holder:
Rania Bikhazi
Employment and Peacebuilding – Building Bridges amongst 'Youth at Risk' in Lebanon
Promotion of Youth Employment in Fragile Settings
The structural and proximate causes affecting Lebanon's stability can be attributed to a combination of factors related to the impact of the ongoing Syrian conflict, as well as long-standing, pre-crisis factors that can be traced to the conclusion of the Lebanese civil war. Many of these factors have been exacerbated by the impact of the Syrian crisis which has resulted in a 25-30 per cent increase in the population within Lebanon's borders, placing significant strain on the country's capacity and further stress on vulnerable Lebanese. Recently the increase in inter-community tensions, and antagonistic rhetoric and discourses throughout Lebanon in the aftermath of a series of attacks on tented settlements, revealed that the underlying causes of tension remain prevalent in the country and constitutes a situation conducive to violent conflict.
Nationwide, an estimated 34 per cent of Lebanese youth are unemployed, with an overall unemployment rate of 1 in 5 as of 2014. In addition, a recent study conducted by the International Labour Organization (ILO) found that the Syrian refugees' unemployment rate reached 36.3% in the first half of 2016*, although the figure is likely to be significantly higher among refugee youth.
*  ILO, 2017, "Quantitative Framework for Access to Work for Syrian Refugees in Lebanon".
Competition for jobs is increasingly perceived as the primary driver of tensions between host and refugee communities, particularly in the most vulnerable communities. As such, this project will focus on selected vulnerable communities, particularly on the Lebanese and Syrian 'youth at risk', defined as those between 15 and 24 years of age who are not in employment and who have limited or no access to education.
More than 500,000 youth are at risk and located in areas where employment and vocational training opportunities are limited, and where there is a significant risk of such youth being attracted to nefarious activities. With respect to the Syrian refugee population, the population of 'youth at risk' is only set to grow, given that 48 per cent of 6-14-year-olds and 84 per cent of 15-17-year-old Syrian refugees are out of public education.
As the period of displacement increases and vulnerabilities worsen, the proportion of both (increasingly younger) refugee youth out of school and those seeking informal employment may increase, exacerbating existing tensions, including in those areas selected for activities through this project.
Prospects for Syrian refugee youth out of school are particularly dire, in the light of the risk of youth becoming exposed to illegal and exploitative labour. It is estimated that 90 per cent of refugee youth have indicated their willingness to do any work available on account of their dire need, potentially exposing them to a range of protection risks.
A correlation between conflict, unemployment and poverty was also reported with 32 per cent of Syrian male youth in Lebanon aged 19–24 years reporting that they knew people who have returned to Syria to join the fighting because of (a) economic conditions, (b) the inability to find work, (c) tension within the family, and (d) pressure from the host community.
In light of these challenges, there is a need to urgently engage Lebanese and Syrian 'youth at risk', emphasizing the importance of providing meaningful opportunities, including through employment and vocational training, in order to reduce any potential for violence between (and within) the two communities.
The project will contribute to enhancing peacebuilding by means of entrepreneurship, youth empowerment via capacity-building in technical and soft skills, and self-employment. It targets in-school and out-of-school young Lebanese and Syrians with a view to increasing mutual trust and understanding among them as well as offering a positive alternative to their potential participation in conflict situations. It will allow young unemployed Syrian and Lebanese women and men to interact in entrepreneurship training and implement joint self-employment activities through the formation of joint business ventures, thus providing a good opportunity for dialogue and for breaking-down of stereotypes, all of which can contribute to increased social stability.
In locations where tensions due to job competition and economic conditions may lead to outbreaks of violence, the prospects for such violence will be reduced if Lebanese and Syrian refugee youth are provided with livelihood opportunities and pathways to community engagement, which in turn will address the problem of growing agitation amongst the Lebanese host community. Empowering youth to engage as positive community change agents who benefit from vocational training and skills-building provides concrete pathways to livelihood opportunities and increases the opportunity cost of engaging in violent conduct.